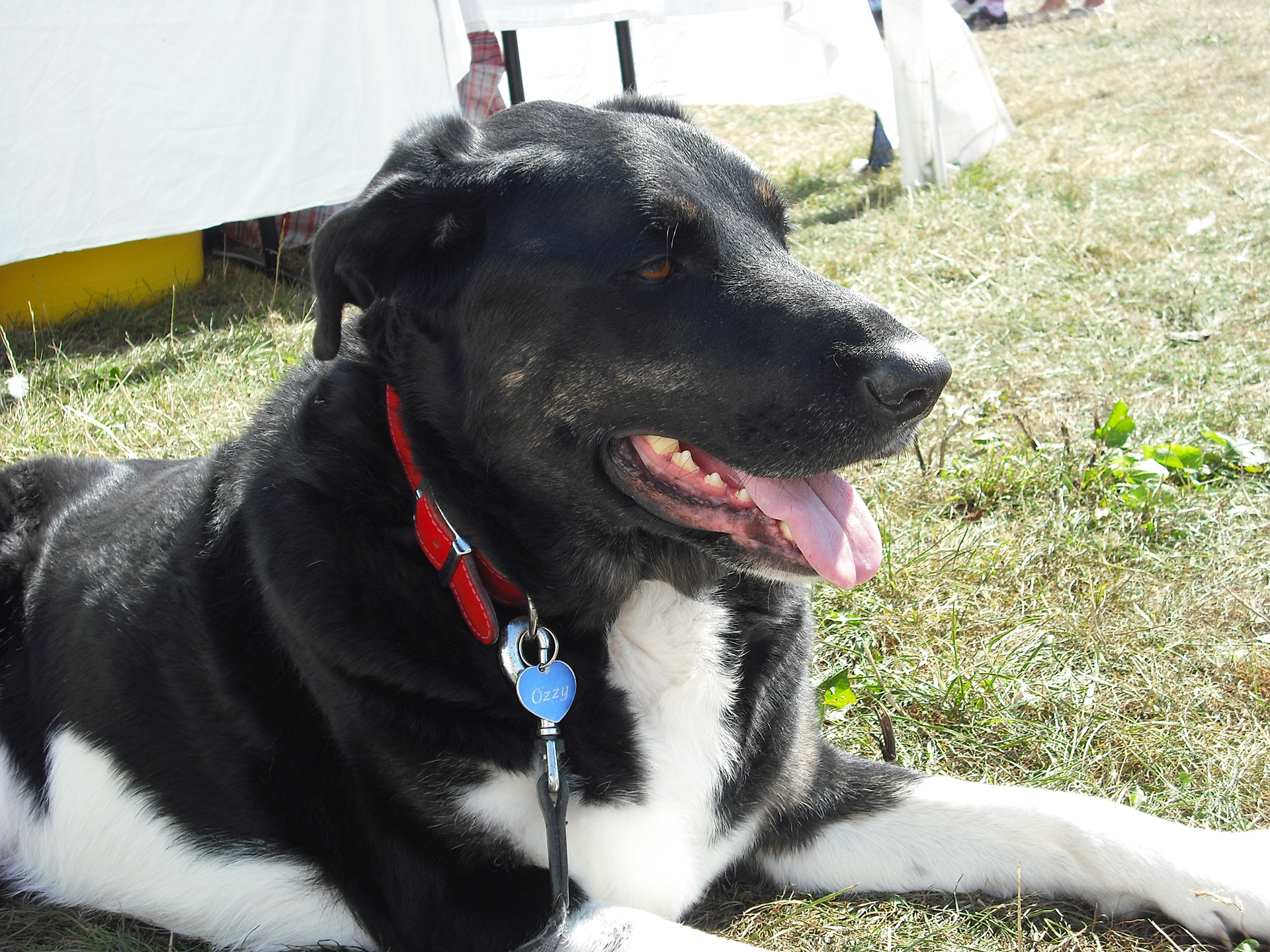 ||  Hello! I'm Laura, and Big Dog Miniatures is my small Dorset-based greeting card and stationery brand.  I have always loved the written word, sending cards and collecting stationery [I'm also an avid fan of all things miniature] so in late 2017, Big Dog Miniatures was born.
I started designing my quirky little cards with a clear vision in mind and soon the signature Big Dog style came to be, inspired my my much-loved great big Ozzy dog [below] who is very sadly no longer with us but lives on in all my branding and logo. Since then I have added other products to my collection with more on the way this year including gift wrap, notebooks and hopefully even some homeware! All my cards are printed on lovely quality 100% recycled material.
You can buy my cards either from me in person at the many shows I do in and around Dorset and beyond [see my Shows & Stockists page for details], or direct from my Etsy shop online. 
Thank you very much for taking the time to read all about us :) ||